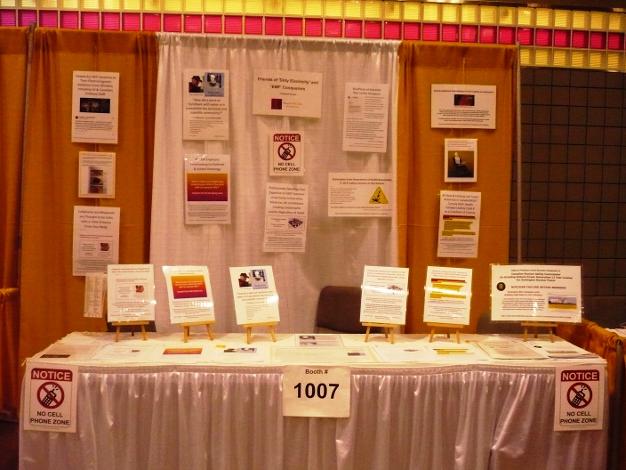 Total Health 2019 Booth # 1007

Professor Curtis Bennett's article 'Professionals Speaking Over Expertise on EMF Exposure Undermines Universities, Medicine, All Jurisdictions Creating Catastrophic Liability Regardless of Intent' received the greatest attention from attendees to our booth. It was so well received that many guests stated their thankfulness for endless hours and years of dedication for Professor Curtis Bennett's work while saving as many lives as humanly possible. "Friends of 'Dirty Electricity' and 'EMF' Conquerors" was highly appreciated for relaying the information. Others said that they would spread the word with their social media networks of thousands of connections.

A couple of people brought over their friends or family members to learn many reasons why low level microwaving ourselves and the planet is so dangerous, from causing Permanent Brain Damage to Nuclear Failure Within Borders.

One visitor queried repeatedly to learn why Dr. Magda Havas, Ph.D., was a 'no show' after 'Dr. Magda Havas was invited to submit a lecture at that highest accredited level'. The answer to her was restated three times as "unknown". This lady was very visibly annoyed and immediately left to go and ask Dr. Havas in person why she did not respond to the Medical Administrator.

A couple of people were totally miffed that Dr. Magda Havas was charging a large amount of money for her information when the purest and highest level of education in EMF Harm combined with the sole real solution was right on the table at the back of the show for free. One visiting lady left the booth rapidly, just in time to ask for her large amount of cash to be refunded from Dr. Magda Havas, Ph.D. before the show closed for the year.

One very astute guest remarked that there would be a stampede to the booth if there was a huge sign with the announcement "Checkmate is coming NOW!" Two natural health media guys passed by, not stopping to learn the exclusive massive breaking news.

Several guests identified themselves as school teachers, thrilled to find the accredited medical education of how exposures to cell phones or other portable wireless devices, WiFi and all RF EMF radiation sources contributes to violence and school shootings.

A retired nuclear physicist and many other visitors to our booth were alerted to the fact that within BWXT Nuclear Energy Canada's Toronto facility, ceramic pellets are made from natural uranium powder, right at 1025 Lansdowne Avenue and 5G is already being installed in very close proximity.

A good number of people walked away, after expecting an evaluation of what sort of button would work to protect them if they stuck it on their cell phones to enable them to live in the "microwave oven", as Professor Curtis Bennett calls it when he teaches. They received a gently spoken logical reality check that they were not expecting, by asking each of them what kind of button would prevent Nuclear Failure Within Borders? Avoid Permanent Brain Damage? Reverse Genetic Mutations? What tiny gadget will turn off the Ecocide that they are paying for - the destruction of Humanity, creatures, bees, crops and trees from the blanket coverage of the towers that are on 24/7, even if their cellular phone is turned completely off?

A small portion of visitors could not shake off their dark discouragement, caught in disbelief that the end of electrocuting us at the subtle energy level is near. One said "I'll see you doing this for the next 10 years."

In contrast, many regular visitors return each year delighted to discover what is new.

Some people shared their personal experiences, knowing how they were hurt by EMFs and were looking for better answers than what they had previously received. Others validated what they suspected was the trouble. A few had made recoveries that they expect would be short-lived as the Electrosmog was to be substantially increased.

A gifted woman felt the high vibrant energy from a great distance from the booth and was drawn to come straight down the aisle, following her spiritual guide, and telling how she was unable to visually see any other exhibitors, thrilled to to the brim to find a like minded soul.
Papers and Posters on the Table

Left to Right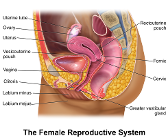 Cellphones and Bluetooth are Thought to be Safer with a Little Distance From Your Body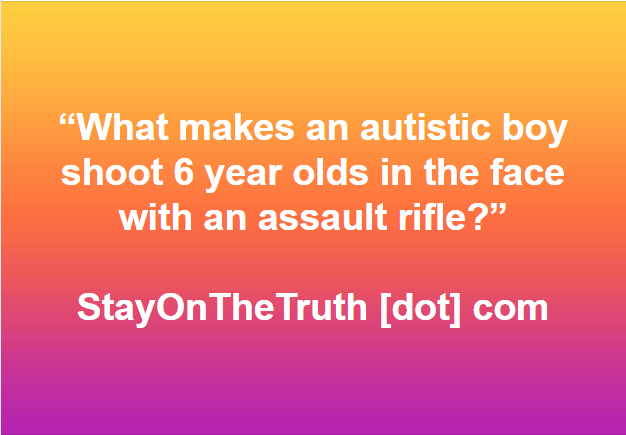 RF EMF Exposure Contributing
to Violence & School Shootings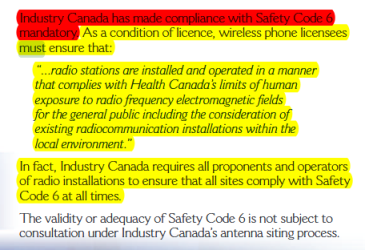 All New & Existing Cell Tower Antennas in Canada
MUST Comply With
Health Canada's Safety Code 6
as a Condition of License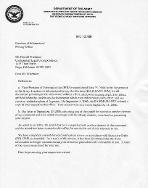 Additional Posters on the Curtains

Left to Right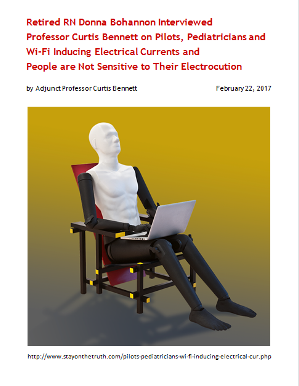 Retired RN Donna Bohannon Interviewed Professor Curtis Bennett on Pilots, Pediatricians and Wi-Fi Inducing Electrical Currents and People are Not Sensitive to Their Electrocution
Professor Curtis Bennett's Comment
Wednesday, April 17, 2019 at 00:25"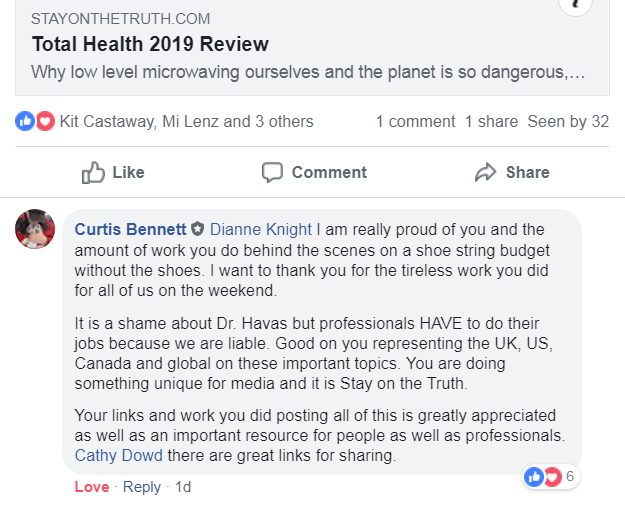 Educational and Informational Purposes: All information on this site and all links that are linked to from StayOnTheTruth.com represent solely the opinions of their producers.

This information and links to more information are made available to you as a resource for your own research and evaluation not as an endorsement.

StayOnTheTruth.com is not in the business of persuading you or anyone else to believe anything that that is presented linked to from this site; however, it does encourage you to use all available resources to form your own judgement about very important things that affect your life.
Fair Dealing and Fair Use Notice: The material on this site is provided for educational and informational purposes. It may contain copyrighted material the use of which has not always been specifically authorized by the copyright owner. It is being made available in an effort to advance the understanding of scientific, environmental, economic, social justice and human rights issues etc. It is believed that this constitutes a 'fair dealing' or 'fair use' of any such copyrighted material as provided for in copyright law. In accordance with the Fair Dealing or Fair Use intention, the material on this site is distributed without profit to those who have an interest in using the included information for research and educational purposes. If you wish to use copyrighted material from this site for purposes of your own that go beyond 'fair dealing' or 'fair use', you must obtain permission from the copyright owner. The information on this site does not constitute legal or technical advice.
© Copyright 2021. All Rights Reserved. "Stay On The Truth", Dianne Knight